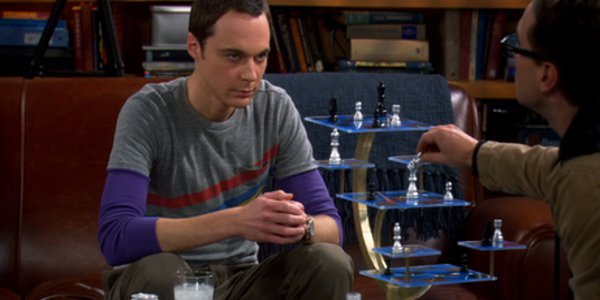 1-day Regular Tournaments in 2019
aka Grand Prix Tourneys

Prize Fund
Fast-, Super-, Duper- & LuperSwiss: $1,300 b/50, 60% Guaranteed *
Sacramento: $600 b/40
2019 Schedule
See schedule below for upcoming events...
day of the event (time control)
NEW

Cupertino Aloft (

map

)

Palo Alto
Crowne Plaza (map)
Fremont Marriott (map)
Foster City Courtyard Marriott (map)
Pleasanton Courtyard Marriott (map)
San Ramon Courtyard Marriott
Sacramento / Rancho Cordova Courtyard Marriott (map)
Jan
13 (60)
12 (75)
21 (45)
12 (90)
Feb
2 (45)
3 (75)
10 (75)
9 (90)
9 (75)
Mar
2 (90),
16 (75)
17 (60)
24 (75)
23
3 (60), 17(75)
2 (90)
Apr
7, 13
20
21
6 (60)
14 (45)
13
May
4, 12, 19
12
11 (90)
5 (75), 18
Jun
8, 23
1, 16
9
15
How it started
These recurring tournaments address the need for one day tournaments with mid-range time controls that allow players to calculate and also play more than a couple of rated games for affordable entry fees with a chance of getting cash prizes. This is best-suited for adults and youth who desire to take their game to the next level... Let the journey continue!


You may participate in any of the following events:
Quick$wiss: 4 rounds of G/45;d5
Super$wiss: 4 rounds of G/61;d5
Duper$wiss: 3 round of G/75;d5
Luper$wiss: 3 round of G/90;d5
Registration & other fees



Regular Entry Fee: 50

Economy Entry Fee: 40
for 50% of the prize money

Few notes on Economy Entry Fee:
1) No Econ allowed in the Open section.
2) If you choose economy entry fee, and if you win any prize money, only 50% of the amount you won will be paid out to you, the rest of the money will be transfered back to the general fund to offset the cost of the economy EF.
3) Economy EF will only be available up to 3 days before the tournament. It is NOT available during the last three days before the tournament. (Tuesday midnight for Saturday tournaments, Wednesday midnight for Sunday tournaments.)
4) Economy option is NOT available at onsite registrations.
5) It must be finalized before Round 1 starts - players can not "upgrade" to normal entry fee after Round1 has started.

Play-up: 20
New rule: there can not be more than 200 point rating difference between the player's USCF Published Rating Supplement and the requested sections' lowest rating.

Late fee: +20
(within 5 days - delay is organizer discretion)
Re-entry fee: $25

Players with followinfg titles: GM, IM, WGM, WIM are free (at least 10 days before tourney , prize - EF)

How to make it even cheaper? Here is Scott's advice:
"I registered for both ( Superswiss 6/14/14 and Luperswiss 6/15/14)!! Actually, I also registered for Sacramento on 7/12 as well. So get this...I used the economy mode for all three tournaments and received a $10 discount for registering for three Grand Prix $wiss events. It comes to only $8.64 per round (assuming I win NO prize fund). Thank you BAC for making this so affordable!"
Time Controls & Rounds times
Quick$wiss
G/45 d5

| Schedule | Round Time |
| --- | --- |
| Registration | 8:30-8: 45am |
| Round 1 | 9am |
| Round 2 | 11am |
| Round 3 | 12:45pm |
| Round 4 | 2:30pm |

Super$wiss
G/61 d5

| Schedule | Round Time |
| --- | --- |
| Registration | 8:30-8: 45am |
| Round 1 | 9am |
| Round 2 | 11:30am |
| Round 3 | 2pm |
| Round 4 | 4:30pm |
Duper$wiss
G/75 d5

| Schedule | Round Time |
| --- | --- |
| Registration | 8:30-8: 45am |
| Round 1 | 9am |
| Round 2 | 12pm |
| Round 3 | 3pm |

Luper$wiss
G/90 d5

| Schedule | Round Time |
| --- | --- |
| Registration | 8:30-8: 45am |
| Round 1 | 9am |
| Round 2 | 12:30pm |
| Round 3 | 4pm |
Prize Funds
Regular Prize Fund
$1,300 b/50 60% guar.

3 sections b/rating (u1500, 1500-1899, 1900+)

1st
2nd
3rd
Class
1900+
$200
$100
$100
u2000: $50, $50
1500-
1899
$200
$100
u1600: $50, $50
Under
1500
$200
$100
u1200: $50, $50

Sacramento special Prize Fund
$600 b/40- 50% guaranteed

2 sections b/rating

(u1700, 1700+)

1st
2nd
1700+
$150
$100
u1900: $50
Under
1700
$150
$100
u1600: $50
Recurring 1-day tournament locations
BAC Chess Center (San Jose)

(

map

): 2050 Concourse Drive #42, San Jose, CA 95131

NEW Cupertino Aloft

(

map

): 10165 N. De Anza Blvd., Cupertino, CA 95014

Fremont Marriott

(

map

): 46100 Landing Pkwy, Fremont, CA 94538

Foster City Courtyard Marriott

(

map

): 550 Shell Blvd, Foster City, CA 94404

Pleasanton Courtyard Marriott

(

map

): 5059 Hopyard Rd, Pleasanton, CA 94588

Pleasanton Courtyard Marriott

(

map

): 50509 Hopyard Rd, Pleasanton, CA 94588

Sacramento / Rancho Cordova Courtyard Marriott (

map

): 10683 White Rock Rd, Rancho Cordova, CA 95670